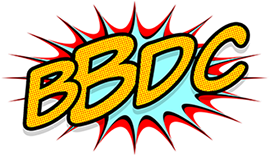 520 909 1280
info@blackbeltdatacenter.com
Blackbelt data center
it services
looking for a complete solutions for 'it' services?
With BBDC as your 'IT' Partner, your technical needs will be handled
conscientiously, comprehensively, and in a cost effective manner.
Black Belt Data Center can provide as much or as little support as you need.
Whether it be a fully equipped outsourced IT department, on demand quick and reliable service,
specialists for large IT projects or someone to simply help guide your businesses IT implementation and planning.
AREAS OF EXPERTISE
for IT services
be "it" free without anxiety
Proactive Server and Desktop Management
IT Project Consultation
Remote Support and Monitoring
Disaster Planning
On-Site Support
IT Planning and Budgeting
Cloud Services and Virtualization
Maintenance Contracts
Wi-Fi solutions
Virtualization
IT Audits and Security Assessments
managed services
user training
EXPLORE OUR
PARTNERS:
Blackbelt DATA CENTER 2016