520 909 1280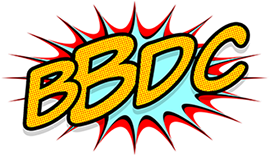 ON DEmAND APPLICATION HOSTING
save time and resources:
host express maintenance with BBDC
how recent is your version of express maintenance?
Did you know that new features and fixes are constantly
added to optimize the performance of Express Maintenance?
When we host EM, you'll have instant access to the latest updates
Take automation to a whole new level
We see this scenario all the time:
A single PC serves as the designated backup for Express Maintennce...
and when automation fails, compliance does too.

Don't be a cautionary tale.
BBDC guanrantees your backups are secure and accessible.
Our Data Center is equipped with state of the art
security features in a geographically stable location.
When you host Express Maintenance with BBDC
you have acces to all the benefits of owning a Data Center
without incurring the costs of maintaining or operating a Data Center
We can handle
any
em customizations
Hosting Express Maintenance pays for itself with
built-in IT support and application specific customizations.
We are experts in EM and can handle all customizations
to the Express Maintenance application in-house
APPLICATION HOSTING SERVICES
We SPECIALIZE IN ENTERPRISE ASSET MANAGEMENT (EAM) HOSTING SOLUTIONS
At BlackBelt Data Center we fully manage
your Express Maintenance environment
without the added expense of IT personnel
Unlike large Data Centers, BBDC seamlessly integrates with your existing systems & infrastructure
without reinventing the wheel or requiring proprietary equipment.
We promote fully customizable solutions to meet your monthly hosting needs.
BACK IT UP, BACK IT UP
KEEP YOUR MASK ON
POWERED BY Login INC
We've grappled with the villains of Data Loss enough to know that even automated backups can fail if they aren't monitored and maintained with precision.
BBDC gives you peace of mind that your data is backed up on a daily basis. If you need it; when you need, we've got you covered.
Don't compromise your super hero identity or your companies stability by accessing unsecured public networks.
Virtual Private Networks (VPN's) utilize encrypted Internet connections (and other security measures) to provide a secure connection for remote users to access to their company's network.
Every Super Hero knows that HQ
should be equipped with cutting edge technology and security.

Heavy on the security.
Not unlike something out of a movie, our Physical Data Center, aka, THE VAULT is hosted by our partners at Login Inc.
MANAged hosting
solutions
Fully redundant microsoft rd server
Call for reinforcements
Databases Unite!
IT SERVICES included
We start with a clone of your server: a server replica that is kept accessible for deployment in the unlikely event of:
BBDC can fully integrate into any existing enterprise system or seamlessly expand an existing system.
Our experts help you assess you current needs and future growth to determine the best solution for your Database and Continuous Improvement as your company grows.
When you sign on with BBDC, we simplify and streamline your communications and hosting needs:
Email & Webmail Configuration
Website Hosting / Backups
SSL - Secure Socket Layer
Domains, Sub Domains, URL's
EXPLORE OUR
PARTNERS:
Blackbelt DATA CENTER 2016